MoneyPass
TruCommunity Bank is a member of the MoneyPass network of fee-free ATMs.
What does this mean?  YOU can access OVER 32,000 ATMs nationwide for cash withdrawals without a surcharge fee!
How do I find a MoneyPass ATM?
MoneyPass Website
MoneyPass has an ATM locator on their website.  Search by zip code, city name, or even place.  This website is also device responsive and looks great on smaller screens, like your smart phone.
About MoneyPass
MoneyPass is one of the largest networks of more than 32,000 fee-free ATMs nationwide in the nation. As a member bank, we pay a fee so that YOU can find fee-free ATMs. We will not pass our membership fee on to you. 
Helpful Reminders:
Don't forget, you can also get cash while shopping at a variety of merchants without a fee by selecting 'Debit' and entering your PIN while paying.

TruCommunity Bank customers are able to use any TruCommunity Bank ATM without fees.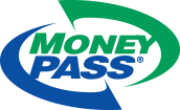 Visit moneypass.com 
Customers who would like additional information or have further questions about MoneyPass can contact Customer Service Representatives at one of our four locations during regular banking hours.